Singapore Refinery
With a nameplate capacity of about 592,000 barrels a day, the Singapore Refinery is one of ExxonMobil's largest in the world.
Spanning two operating sites, the Singapore Refinery is made up of the former Mobil and Esso refineries which operate as one facility, following the merger of Exxon and Mobil in 1999.
Mobil had started its refinery in Jurong (Pioneer Road) in 1966, while Esso started up at Pulau Ayer Chawan (now part of Jurong Island) in 1970.
Pipelines connect the two integrated sites to enable seamless operations and effective molecule management.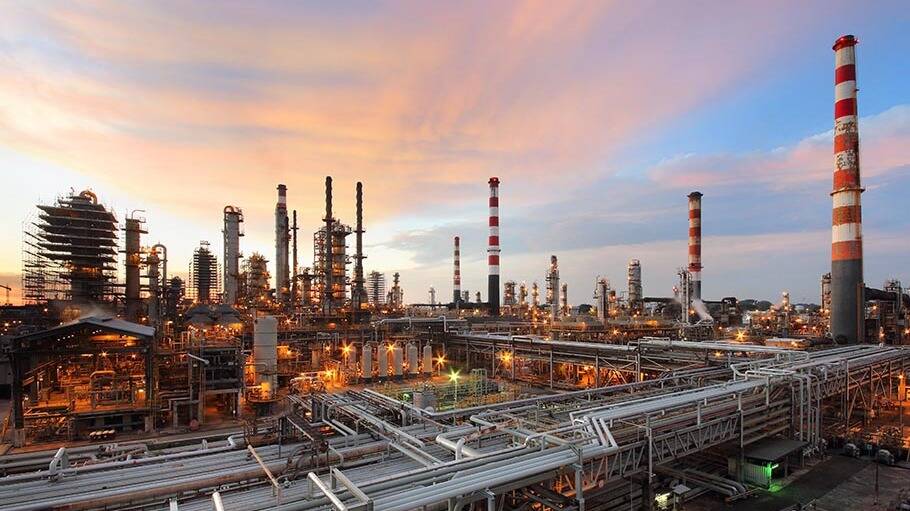 With a combined nameplate capacity of about 592,000 barrels per day, the Singapore Refinery produces a range of fuels, base oils for industrial and automotive lubricants, and aromatics that are marketed both within Singapore and exported to countries in the Asia-Pacific. It is also closely integrated with the adjacent chemical plant through various feedstock and product stream exchanges.
A key strength of the refinery is its flexibility to optimize crude oil product slates according to market conditions.
Our refinery is part of the Jurong Neighbourhood Environmental Safety and Health (NESH) network, which was initiated by ExxonMobil to promote the sharing of best practices in safety, health and environment among industrial neighbours.